Welcome to Posey School of Dance
Welcome to Posey School of Northport! We promise to love, nurture, and respect your child. We promise to help your child grow emotionally, socially, creatively, physically, and academically.
Posey School of Dance was founded in 1953, it has strived to offer a complete dance education experience. Posey has evolved over time to include related arts of music, drama and the visual arts while continually expanding and updating dance in education and as a performing art. The Posey School offers programs that emphasize both the artistic and cultural benefits of immersion in the arts.
The affiliated Posey Dance Company offers young dancers the opportunity to learn new perspectives in dance through dance literature, notation, and historic dance. The Posey Dance Repertory Company is sponsored by Dance Education Services of Long Island, a non-profit organization dedicated to the preservation of dance heritage and the presentation of dance performances.
Experienced and caring educators guide each individual student through the process of discovery while they are learning and enhancing artistic and technical skills.
We promote a sense of wellness, confidence and love of the arts that enhance all of our students' lives. We carefully guide students who may choose to pursue the arts as their profession by preparing an excellent foundation.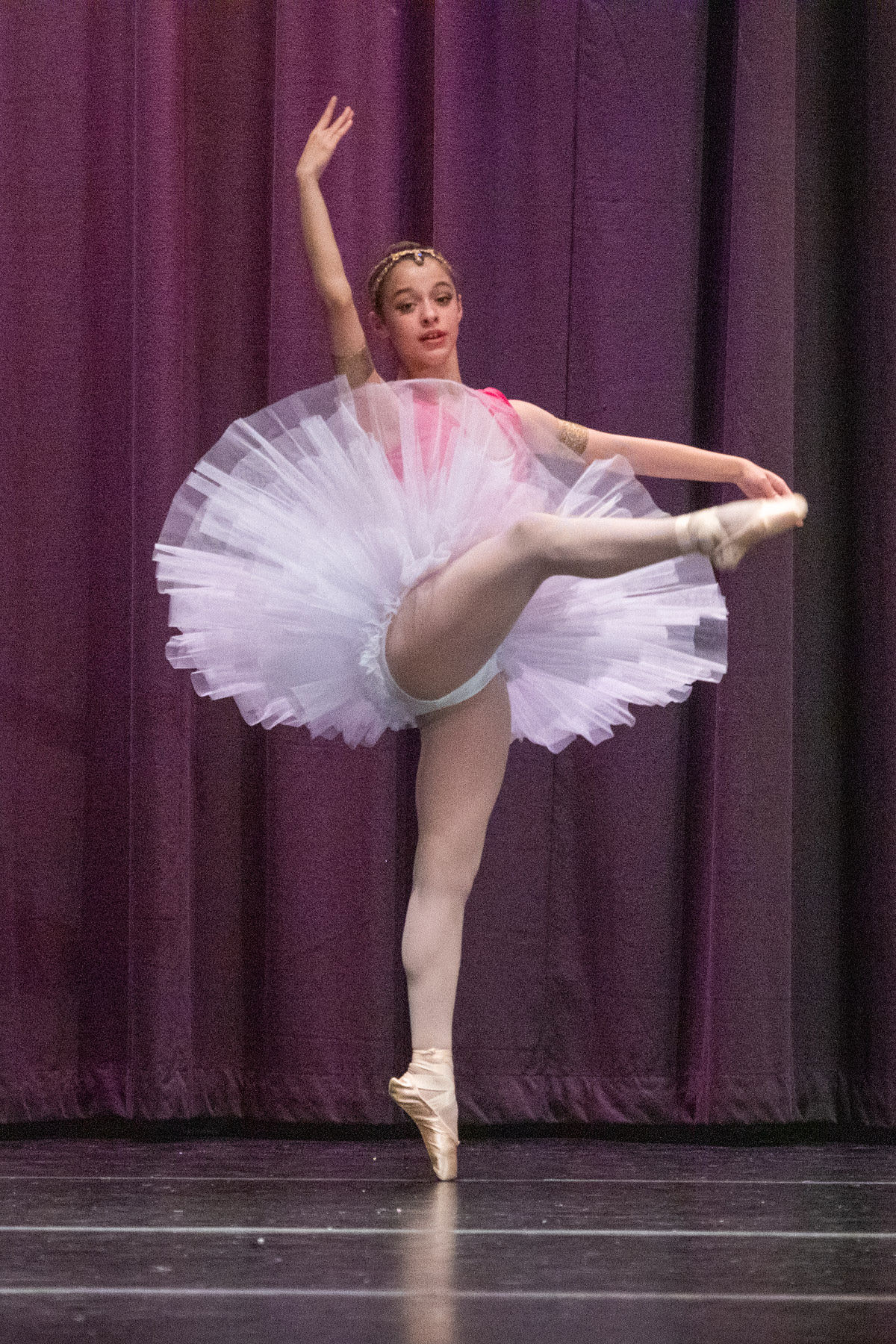 Posey School of Dance News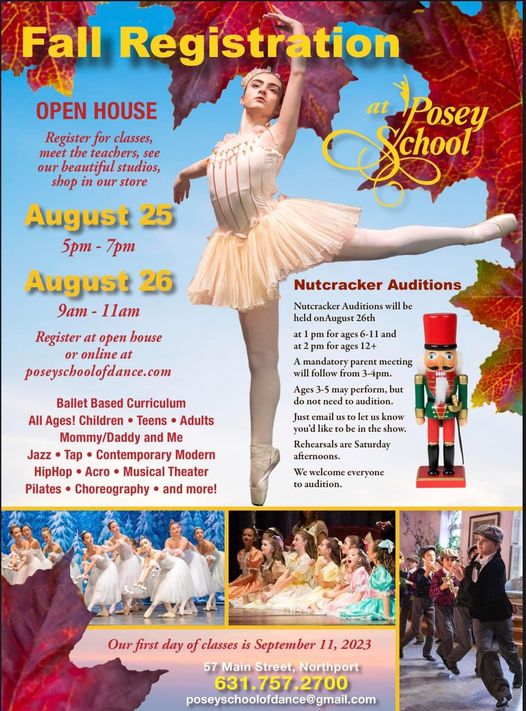 2023 Nutcracker Auditions
Don't miss your chance to be a part of the holiday magic! We are excited to announce auditions for our upcoming production of The Nutcracker. We are looking for talented dancers of all ages and experience levels to join us for this beloved holiday tradition. Auditions will be held on August 26, 2023. Come prepared to showcase your best moves and be a part of this timeless classic. We can't wait to see you there!
Announcing Birthday Parties at Posey!
Host a Birthday Party with Us! Parties include one hour of activity and 30 minutes of food ($550) dance/gymnastics, and a craft.
Announcing Taylor Swift Summer Camp
Monday, August 7 – Friday, August 11
Week 5 of the Summer Fun Dance Camp, originally planned as the Cocomelon Party, has been replaced by the Taylor Swift Dance Party. Registration is very limited and will be on a first-come, first-serve basis. To register, please email [email protected].
Announcing Summer Only Night Ballet Classes!
Wednesday, June 21 – Wednesday, August 30
For those dancers in the blue level, we will be holding a Wednesday ballet class over the summer beginning June 21st and running until August 30th. It is open to all Ballet I and II current students or second graders that will begin Ballet One (blue level) in the fall.