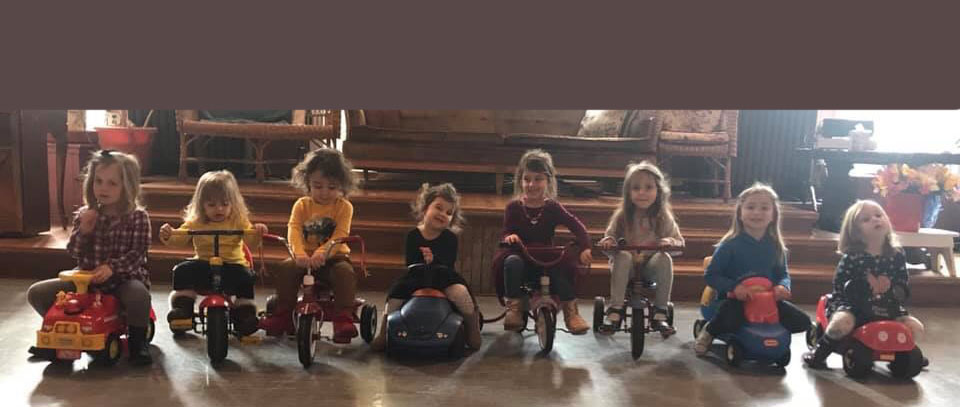 Posey Preschool of Northport
Welcome to Posey Preschool of Northport! We promise to love, nurture, and respect your child. We promise to help your child grow emotionally, socially, creatively, physically, and academically. Posey Preschool is led by a NYS certified teacher with a Masters Degree.
Children learn best through play, hands-on activities, and experiences. We believe that children learn by doing, getting messy, and problem solving. Children learn by using their imaginations, creating, exploring the world around them, by playing games, and by expressing themselves creatively through art, dance, and music.
We set up intentional play activities and explorations. We question and extend their thinking and play to help them learn and grow. We provide high quality education and care for every student who comes into our classroom. We plan and organize the classroom so students have the opportunity to develop in the areas of social-emotional, language, math, science, creative arts, fine motor, and gross motor. We go on several walking trips for even more real-world experiences.
At Posey Preschool, children grow and learn at their own pace. Our curriculum is developmentally appropriate and incorporates concepts such as, but not limited to, letters, numbers, colors, shapes, fine motor development, language skills, socialization, and creative arts.
It is our goal for students to develop skills to become lifelong learners and become successful – socially, creatively, and academically.
Fine Arts
Posey Preschool is an arts-based program. Your child will actively engage in the creative process, participating in various roles within the arts including dance, music, theater, and visual arts. At Posey Preschool, we incorporate fine art class twice a week, creative dance class twice a week, and yoga once a week. There is also soccer once a week. These classes, all taught by specialized instructors, are included in the tuition. Our goal is to integrate early childhood education with movement, art, and self-expression in a physically and emotionally safe environment. Exploration in the arts leads to discoveries academically.
Communication
Weekly newsletters are emailed to each family at the end of each week. It includes dozens of photos and highlights the exciting things from that week. The newsletter includes important dates, upcoming activities, and events. We encourage strong communication between home and school.
Teachers
Our teachers are passionate, dedicated, nurturing, and experienced. Our lead teacher is a NYC certified teacher with a Master's Degree. Our teachers are CPR, first aid, and EpiPen certified. Read more about our staff below.
Requirements, Schedule and Tuition
Our preschool program requires a very low student-teacher ratio. We accept a maximum of ten students at a time.
We accept children aged 2-5. Diapers are welcome. Mid-year start welcome.
Posey Preschool runs on Tuesdays, Wednesdays, Thursdays and Fridays from 9am to 12pm.
You may choose two, three or four days.
Tuition per month:
2 days – $240
3 days – $330
4 days – $415
Next Steps
A personal tour of our preschool is encouraged so potential families can see our school in action and meet the teachers. A tour can be arranged by calling 631-757-2700 or emailing [email protected]. We look forward to hearing from you!

Allison Graziosi
Much of Allison Graziosi's professional and personal life has revolved around educating children. Allison has been a New York State certified teacher for ages birth to sixth grade since 2003. She earned a bachelor's degree in communications and sociology and a master's degree in elementary education, both from Fordham University. Allison taught elementary school in New York City for eight years before choosing to become a stay-at-home mom for her two children. She always knew she would return to the classroom.
Allison is married to a teacher and has two young children in elementary school. She grew up on Long Island and moved to a historic home in Northport in 2016. She loves Northport and working on beautiful Main Street. In her free time, she enjoys hunting for antiques and keeping her children busy at museums, classes, art projects, and organizing outings. Allison is on her PTA board and runs her son's Boy Scout den. Allison also manages her husband's test prep company.
Allison is a passionate, dedicated teacher. She enjoys the curiosity of children and helping to create lifelong learners. Allison is excited to be back in the classroom at Posey Preschool, a very special place!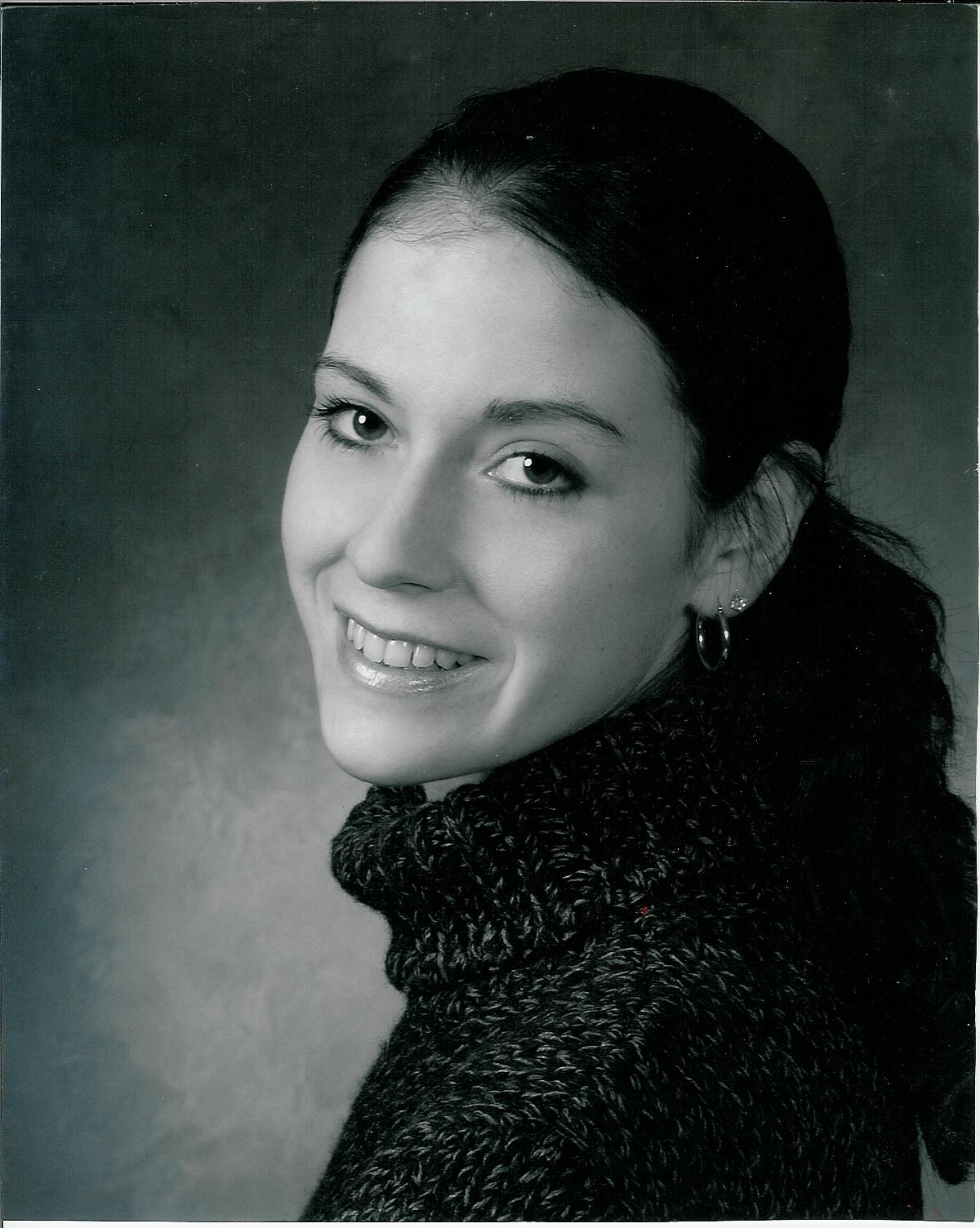 Kimberly M. Wager, M.A.
Kimberly M. Wager, M.A. is Administrative Manager of Posey School. She teaches ballet, composition, and children's dance, and is choreographer for Posey Dance Repertory Company.
Ms. Wager earned a Masters degree in Dance Education from New York University's Steinhardt School of Education. She is an Affiliated Member of the Cecchetti Council of America, qualified to prepare students for the Cecchetti exams at the Advanced level. She wrote her thesis on Cecchetti ballet technique.
Kimberly studied and performed with Rebbecca Kelly Ballet Company, Kaleidoscope of Kultures Dance Company, North Country Ballet Ensemble, National Ballet, and Phoenix Dance Company. Kimberly has studied with Pamela Moore, Betty Seibert, Kathy Koesner and Debbie Guibord to refine her work in the Cecchetti method of Ballet. She was ballet mistress for Christopher Fleming (former NYCB dancer.)
Kimberly travelled to Kampala, Uganda in Africa where she taught creative movement to orphaned children and studied traditional Ugandan dance forms. Her choreography, "A Brush in Time" represented SUNY Potsdam at the American College Dance Festival. She studied choreography with Jacqueline Smith-Autard at NYU.

Lena Massari Sawyer
Lena Massari Sawyer has been a museum educator for over twenty years. She has a bachelor's degree in Art History from the State University of New York at Buffalo and did her graduate work in Art Education at The Steinhardt School at New York University. She has been involved with museum based parent-child workshops as well custom designed art programs for the School of America Ballet, Johns Hopkins Center for Talented Youth and "The Family Circle" for a major NYC museum. For over six years she taught a museum based class "Book Then Look", a membership class for young preschool children in which visual arts were explored in conjunction with Caldecott awarded children's literature.
Lena's career focus has been on introducing young children (ages 2 to 6) to art through both gallery tours and projects designed to engage them in art making in a way that encourages their own creativity and visual style.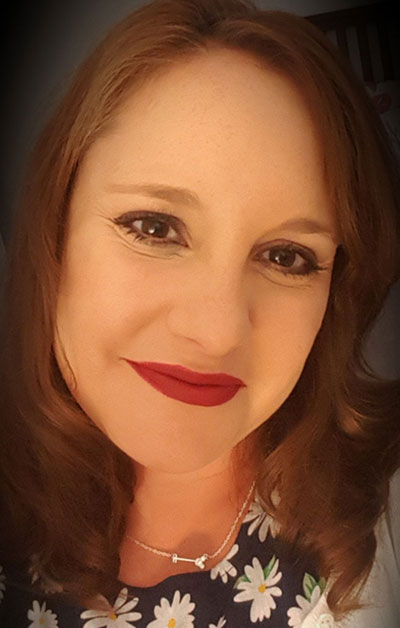 Lauren DeMarco
Lauren was born and raised in Queens, NY and has studied dance since the age of 4. She received a scholarship in dance from Cardozo High school and assisted in teaching dance throughout high school. Lauren continued to take various dance classes after graduating and taught classes for young children. She relocated to New Hampshire where she received her MA in Mental Health Counseling from Notre Dame College and earned a certificate in Human Services from the University of New Hampshire. After working in the field for 6 years, Lauren decided to become a stay at home mom when she moved to East Northport in 2009. She is a mother of 2 young children and is on The PTA Board of their elementary school. In her free time she enjoys spending time with her family and volunteering at her children's school. Lauren is excited to be working with children again and to be a part of Posey Preschool as the Assistant Teacher.